K6ND & K6NDV
CLICK BELOW FOR:
MENDON WEATHER
Jan 17-2009
Here a few new pictures of the latest improvements we made, upgraded one of the 160 wire verticals to tubes and made the 80 meter verticals switching broadside also, installed new wiring in the shack and of course most of the work is done in temperatures below freezing and in the snow.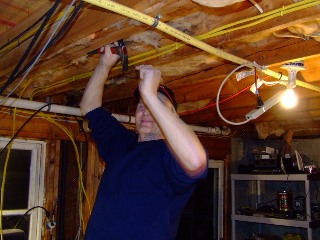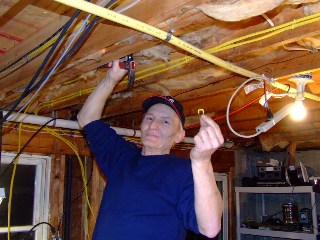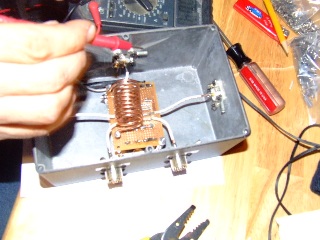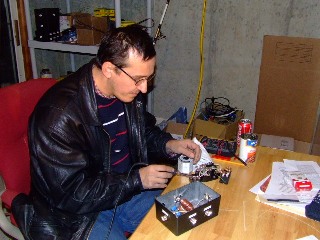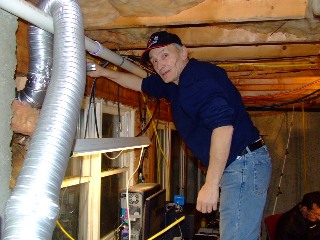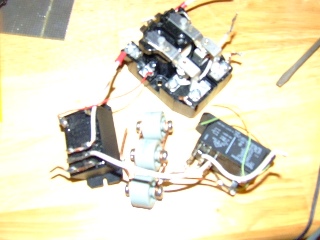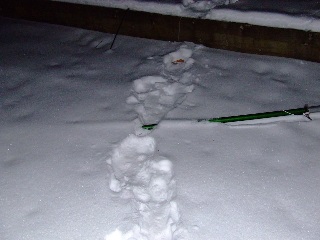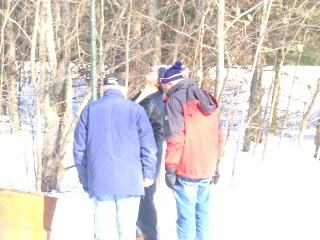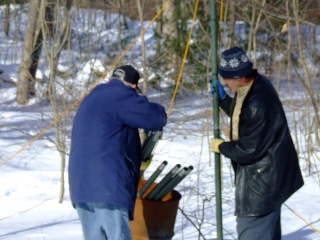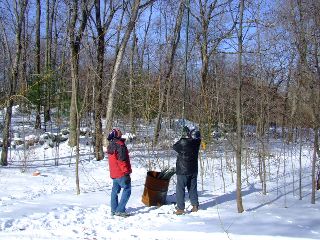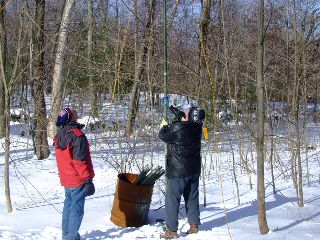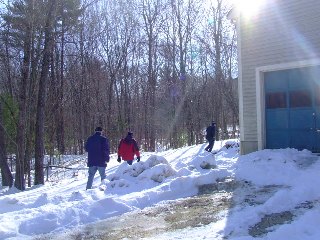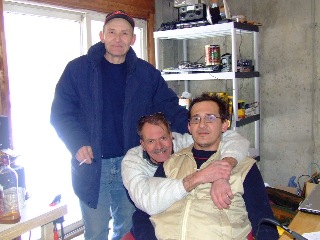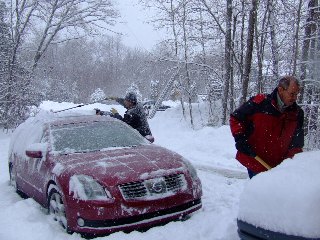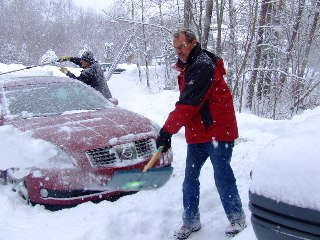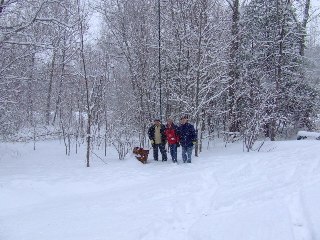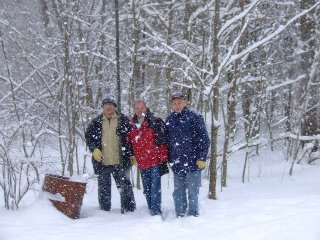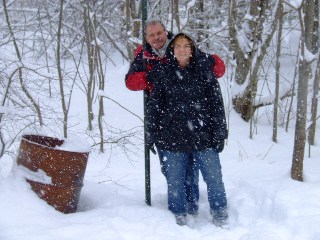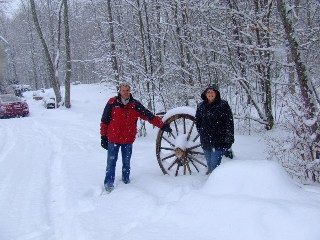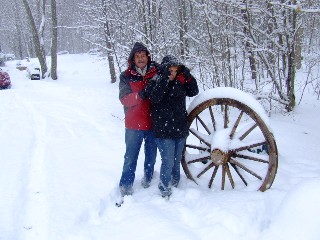 Dec 31-2008 (New Years eve)
Yesterday we looked over the contest calendar and Pam said she would like to do the ARRL RTTY Roundup. I said well you can but we don't have anything for 20 and 15 meter so she said "well make something, we did all those crazy long verticals this should be easy" Ok so we went on New Years eve putting up a 4 Square for 20 Meter. First thing we did that evening was making the phasing lines and relay switching system, we started installing the system at 8:00AM because we knew the snow was coming in. See pictures below.

After installing the system we did the testing and it works great, we did the testing for 15 meter on the 40 phased verticals and indeed this work also just a little higher SWR but we can live with that, we even have some gain so that is a bonus! We will do some testing in the SARGT New Year contest on New Years day.
BTW Pamela is doing the SARGT while I am updating this page..............It's her first RTTY contest and she is having a blast at 3:00AM.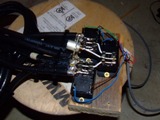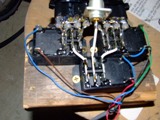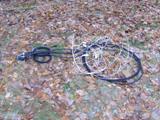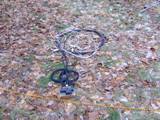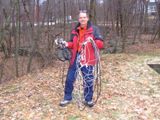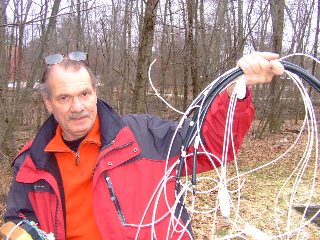 Switching relay system, Phasing lines and vertical wires. (no snow yet)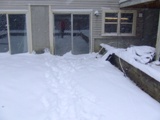 This was after the first hour at 9:30AM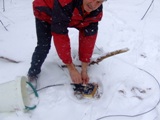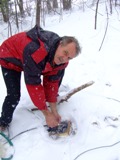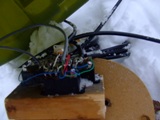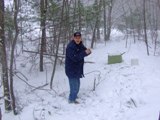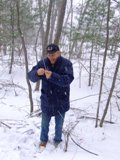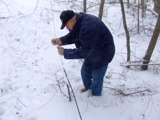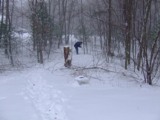 Installing the verticals and switching.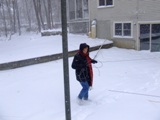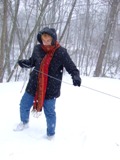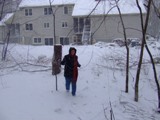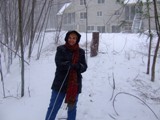 Pamela laying the relay control wire.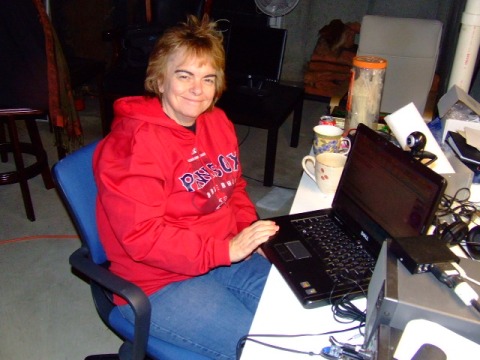 Pam in the SARGT contest at 4:30AM (it's a hobby and she is "hooked")
Dec 25-2008 (yes Christmas day)
Last night we (Pam, K6NDV, Miki YU1AU and me K6ND) where talking about the antennas we put up in the last few weeks and that they are working very nice according to the reports and comments. So we said it would be nice to get something going on 40 Meter we decided to give that a shot in the morning. We started at 1:00 PM and at 4:00 PM we had a European pile up. We did the same like we did in the past for 80 Meter and 160 Meter, 2 verticals in the trees and phasing with coax. We have done the same at our (K6SE (SK)and me) portable setup in California, Earl is (was) a master on phasing verticals I did learn a lot from him.
Below are some pictures from us struggling in the snow (and it is still a hobby, right?) Now next we need to get something going for 10, 15 and 20 meter.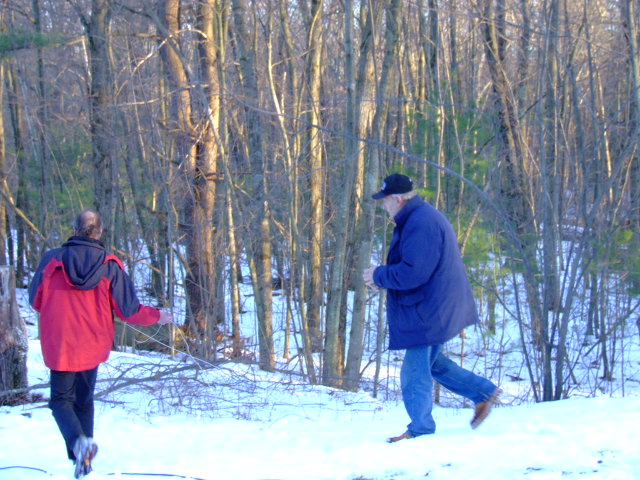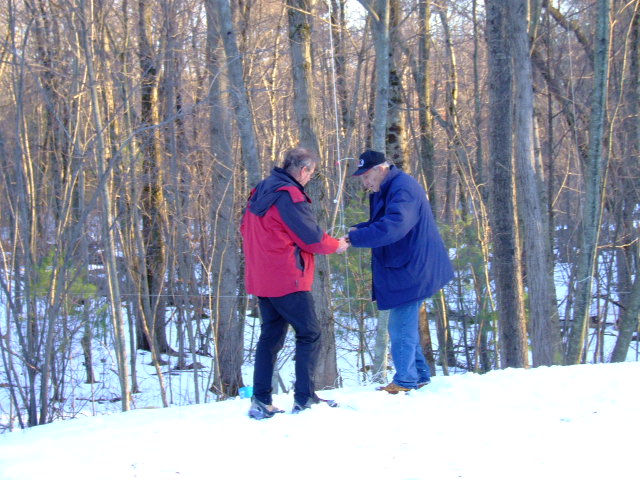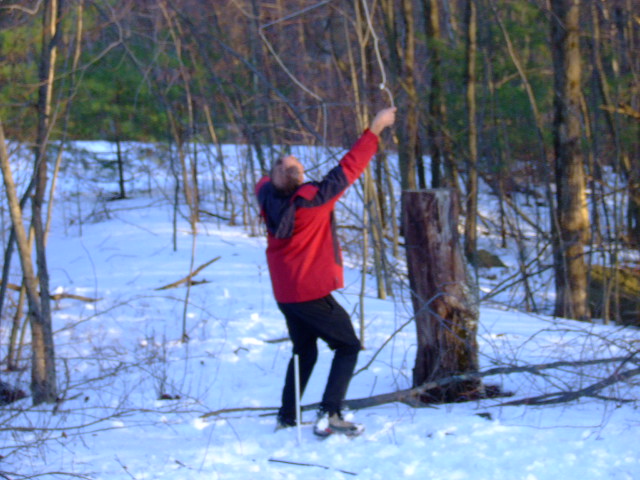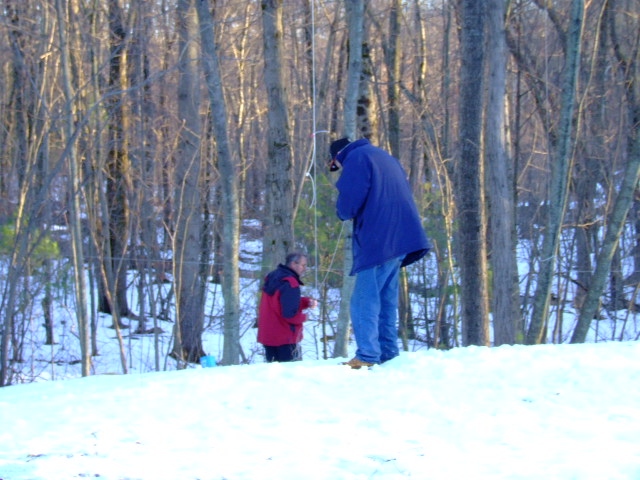 Miki and Will pulling some wire.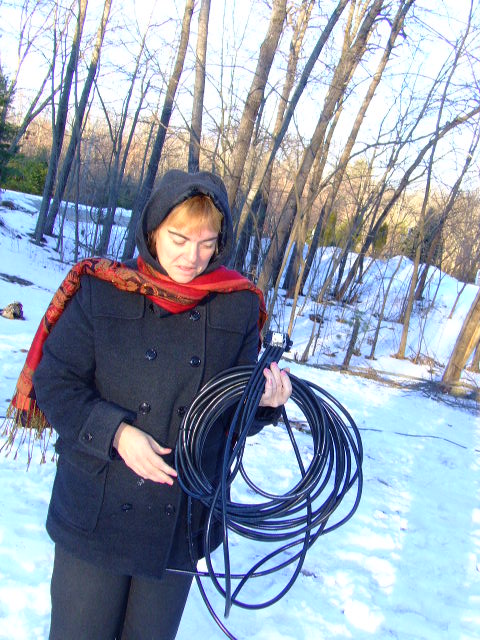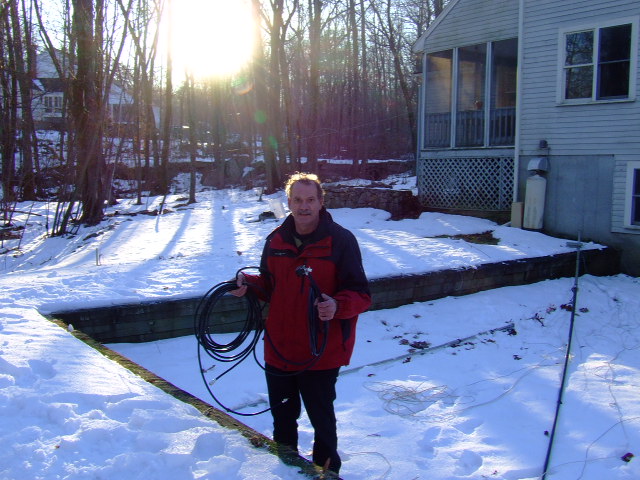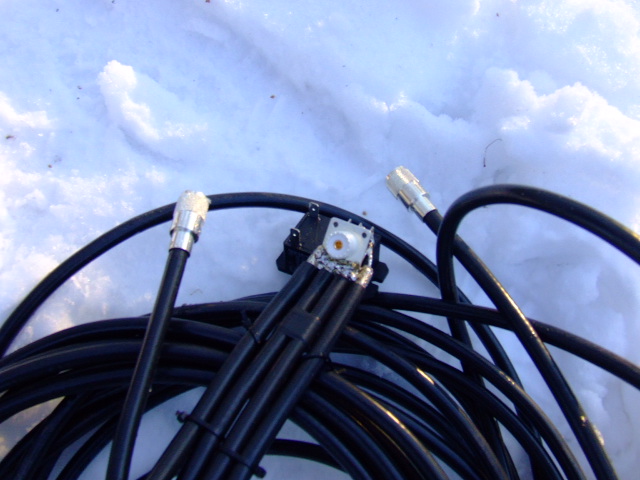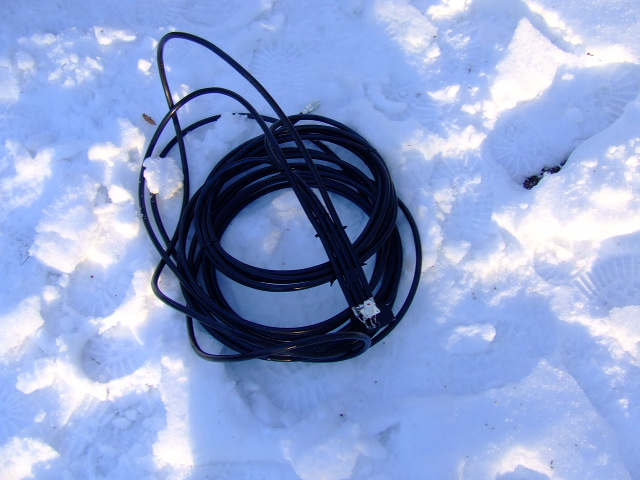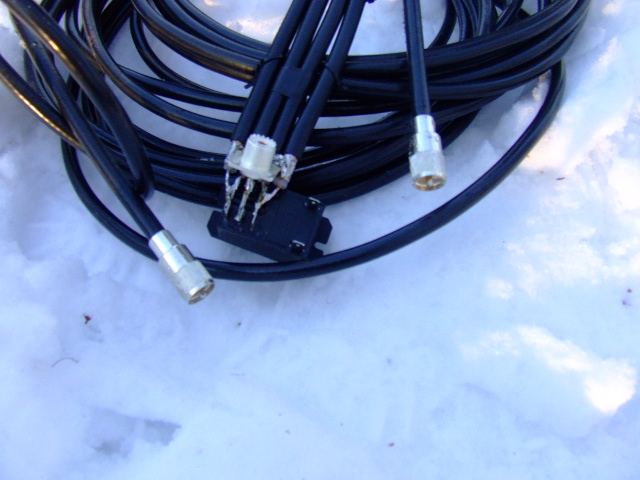 Phasing line and relay.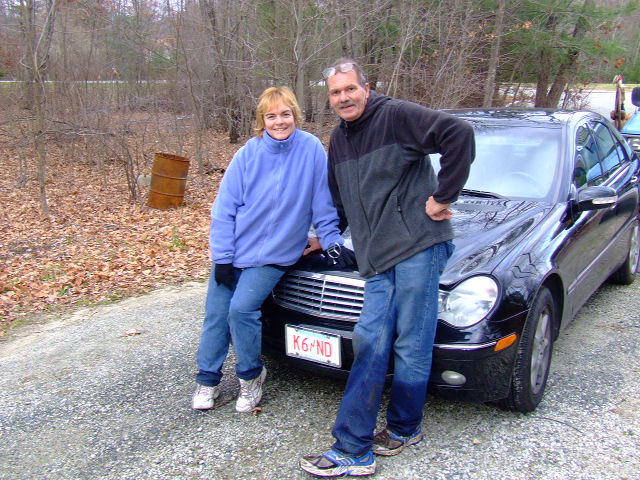 Will and Pam after installing the JA beverage. (Nov 29-2008)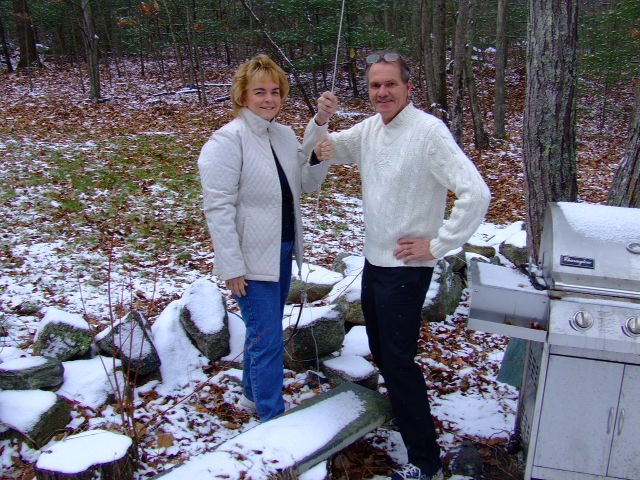 Pam and Will holding one of the 160 verticals. (Dec 7-2008)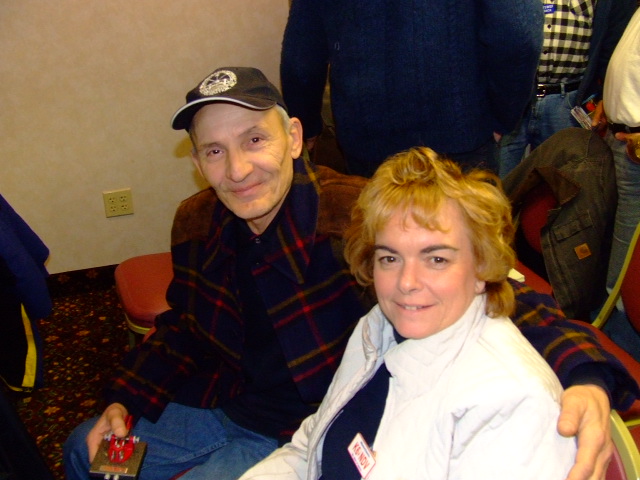 Pam, K6NDV and Miki, N8BO at the YCCC meting. (Dec 7-2008)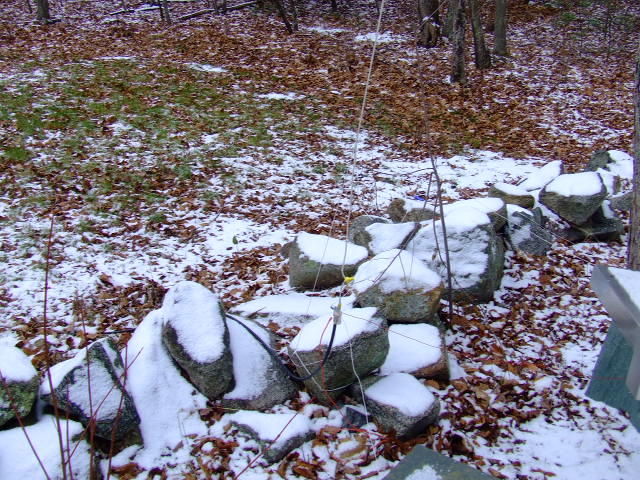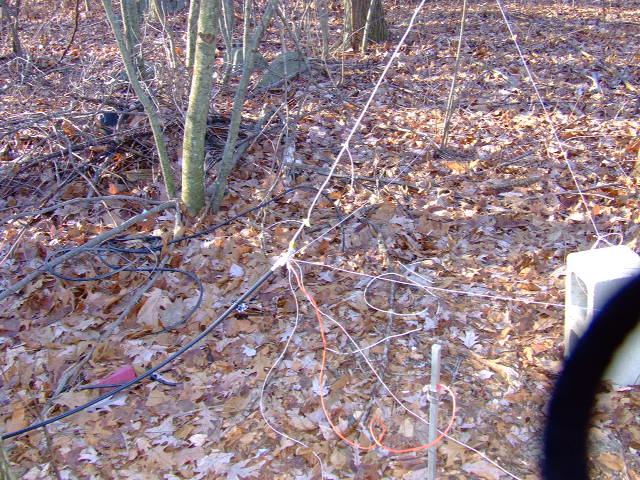 Feed point for the NE and SW 160 vertical. (Dec 7/13-2008)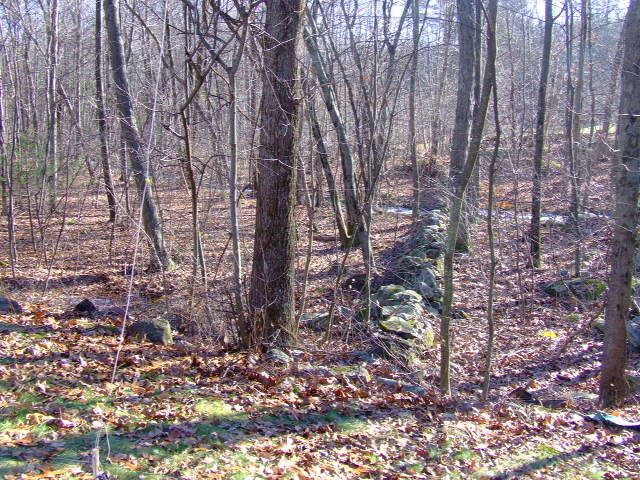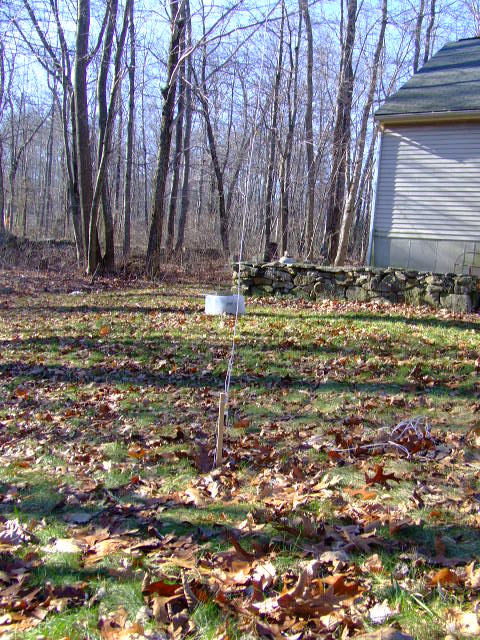 Feed point NE 80 vertical and both verticals (Dec 13-2008)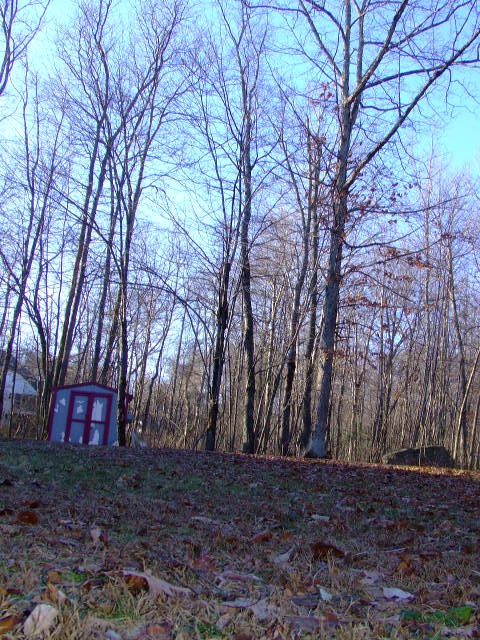 SW 160 vertical (Dec 13-2008)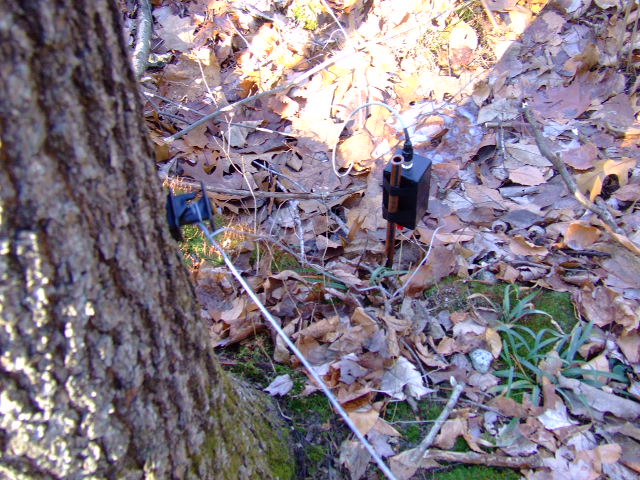 Feed point JA beverage (Dec 13-2008)